Shop Seamlessly from the Comfort of Your Home or Office with Modern Subaru of Boone
At Modern Subaru of Boone, we know your time is extremely valuable. What if we told you there was a way to save time when you visit us? That's right! Thanks to our Seamless Shopping, you can compare your top Subaru models, secure a finance option that works for you, and sign on the dotted line all in one day. With digital retailing options available at Modern Subaru of Boone, you can do most of the work from the comfort of your home. How's that for convenience?
Lean More About Our Seamless Shopping Tools:
Value Your Trade
Value a trade and save up to 30 minutes – We created the Subaru Guaranteed Trade-In Program (GTP), so our customers are always provided with the highest possible trade-in value for their current car. We don't have time for games or gimmicks. No questions asked – all you need to do is enter your VIN to see if your car qualifies for this program.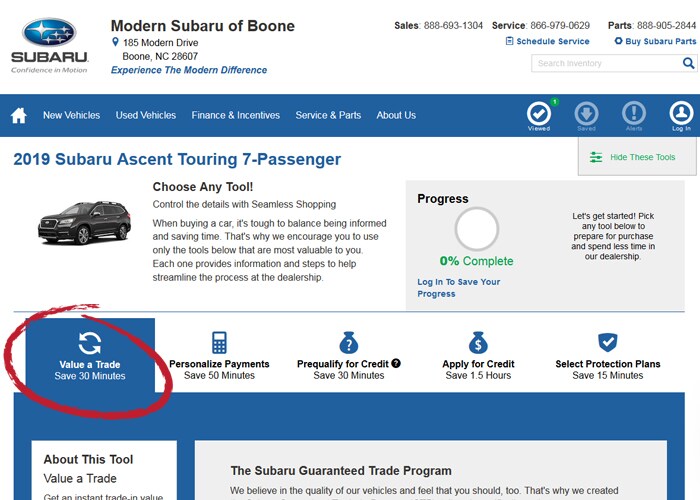 Personalize Payments
Personalize your monthly payments and save up to 50 minutes – When you pre-qualify for credit or apply for credit online, you're already saving a lot of time. Now, you can review your payment and find out your estimated monthly finance payment. By doing this process in your spare time, you could save almost an hour.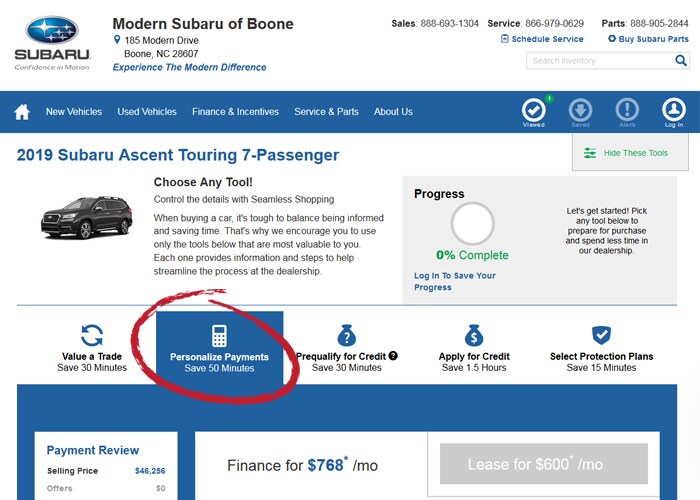 Prequalify for Credit
Prequalify for credit and save up to 30 minutes – If you have any concerns or questions about your credit, we can help you. You can use this tool to provide us with the information we need to determine if there are options that work for your current financial situation. If you don't need to get prequalified, you can skip this step.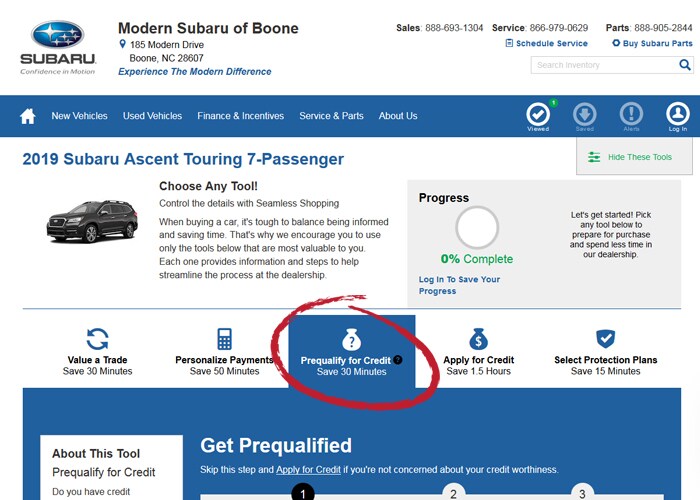 Apply for Credit
Apply for credit and save an hour and a half – Applying for credit is easy when you shop with us and this step could save you the most time. Once you apply, one of our finance managers will be in touch with you soon after. If you're hesitant, please keep in in mind that we take your privacy and security very seriously.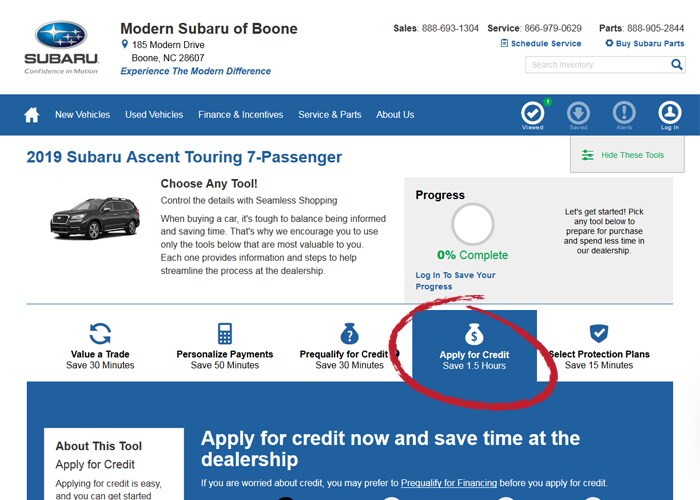 Select Protection Plan
Select your protection plans and save up to 15 minutes – A vehicle is a huge purchase, and that's no surprise. You can take the leap and protect your investment by adding on lease care, GAP, and other available options.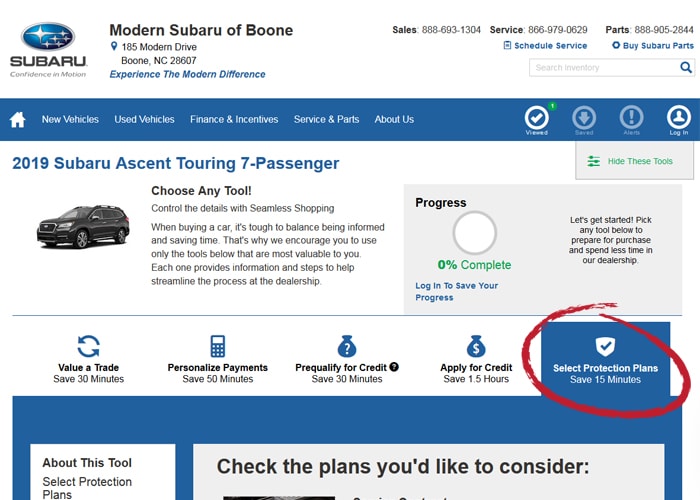 So let's go ahead and get started. Select any of the shopping tools provided to prepare for your new Subaru purchase. The best part is, you'll spend less time in our dealership and more time exploring the beautiful roads of Boone, NC. If you have any questions or need assistance using our Seamless Shopping tool, contact us online or call us directly at 888-693-1304. From all of us at Modern Subaru of Boone, we look forward to assisting you with your vehicle purchase.